Giunti Editore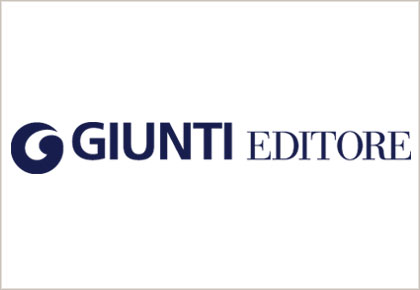 The longstanding Florentine publisher, Giunti Editore, is Italy's third largest publishing group.
The publisher covers all sectors of the book business:
fiction
non-fiction
manuals
illustrated works and miscellaneous
art
children and teen books
scholastic text books
The Giunti Group is a leader in the children's book sector with its in-house editorial brands:
Giunti Kids – activity books, albums for coloring and drawing as well as sophistication pop-up books for ages 2 to 5
Giunti Junior – quality fiction by Italian and foreign authors
Dami and Motta Junior – catalogues for young children from ages 0 to 8
Edizioni del Borgo – books for infants up through primary school level
Editoriale Scienza – a Trieste publisher specializing in popular science for young children and teens with large format science books, game books, practical experiment manuals and school textbooks
 With brands Giunti Scuola and Edizioni Del Borgo, the Group is also the leading Italian publisher for infant books and primary school textbooks. It is active in the secondary school segment with Giunti e Tancredi Vigliardi Paravia Editori.
In the agreement with Disney Italia, Giunti Editore acquired the former's book publishing business in Italy. As of October 1st 2014, Giunti is the publisher of the broad-based park of paper and digital books currently published under the Disney Libri label and paper books under the Marvel and Lucasfilm labels. With this acquisition, Giunti Editore consolidated its leadership in Italy for the children and teen sectors.
 Among the more recent developments in the children's sector, the ongoing highly successful Peppa Pig series, which has sold millions of copies in the last two years, and the launch of the TV series starring Topo Tip, one of Giunti Editore's most loved characters for kids. The series has been translated into 32 languages, selling over 9 million copies worldwide, of which over 2 million in Italy alone. Produced by Studio Bozzetto&Co with co-producers Rai Fiction, Giunti Editore, Studio Campedelli and German m4e, the animation series debuted on Rai's YoYo channel on Sunday 26th October 2014.