Artsana - Chicco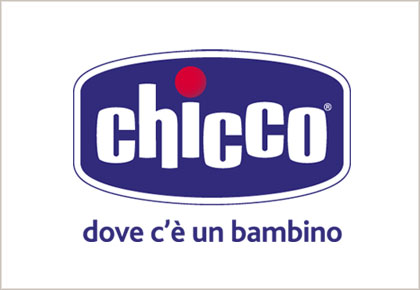 Chicco - Making a baby smile is the most extraordinary job ever. At least according to us.
Nearly sixty years spent providing safe solutions which are specifically designed to meet the demands of babies as they progress through the growth. Nearly sixty years spent constantly protecting the most contagious smile there is: that of a baby
Today Chicco is an international Master Brand Cross Category, one of the top 10 Italian basic commodity brands in the world, present in over 120 countries, a number that is constantly increasing. More than 150 stores are located in Italy and other 160 throughout the world; without mentioning a wide-range of qualified point of sales that have chosen Chicco. That's an evidence that Chicco is truly "wherever there's a baby".