Charities
WOMEN IN OUR HEARTS
In Italy one woman in three is a victim of domestic violence. Pangea has always cared for them, helping women who have suffered domestic violence, welcoming them and their children and giving psychological support needed to overcome their traumatic experience.
Since 2015 Starhotels supports the non-profit organization FONDAZIONE PANGEA ONLUS. This partnership not only involves the luxury hotel chain with direct donations, but also its Italian and international guests through donations in the hotels. The funds raised will support "AMA ‐ Rete Donne Pangea" project, the "Self-Mutual-Help" network assisting women victims of domestic violence and their children.
From December 1st 2017 to March 30th 2018, in all Starhotels in Italy, you can make a minimum 20 Euro donation to PANGEA.
You'll receive a hand-engraved star silver bracelet, designed exclusively for STARHOTELS by Maria & Luisa Jewels.
Ask at Reception for more information.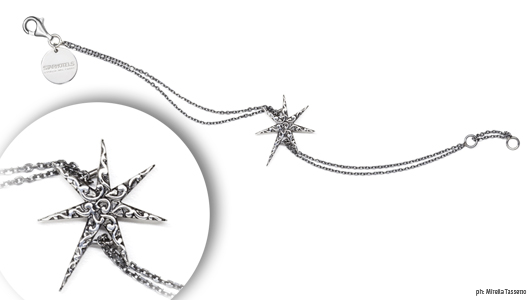 If you'd like to find out more about the Fondazione Pangea Onlus visit their website: www.pangeaonlus.org